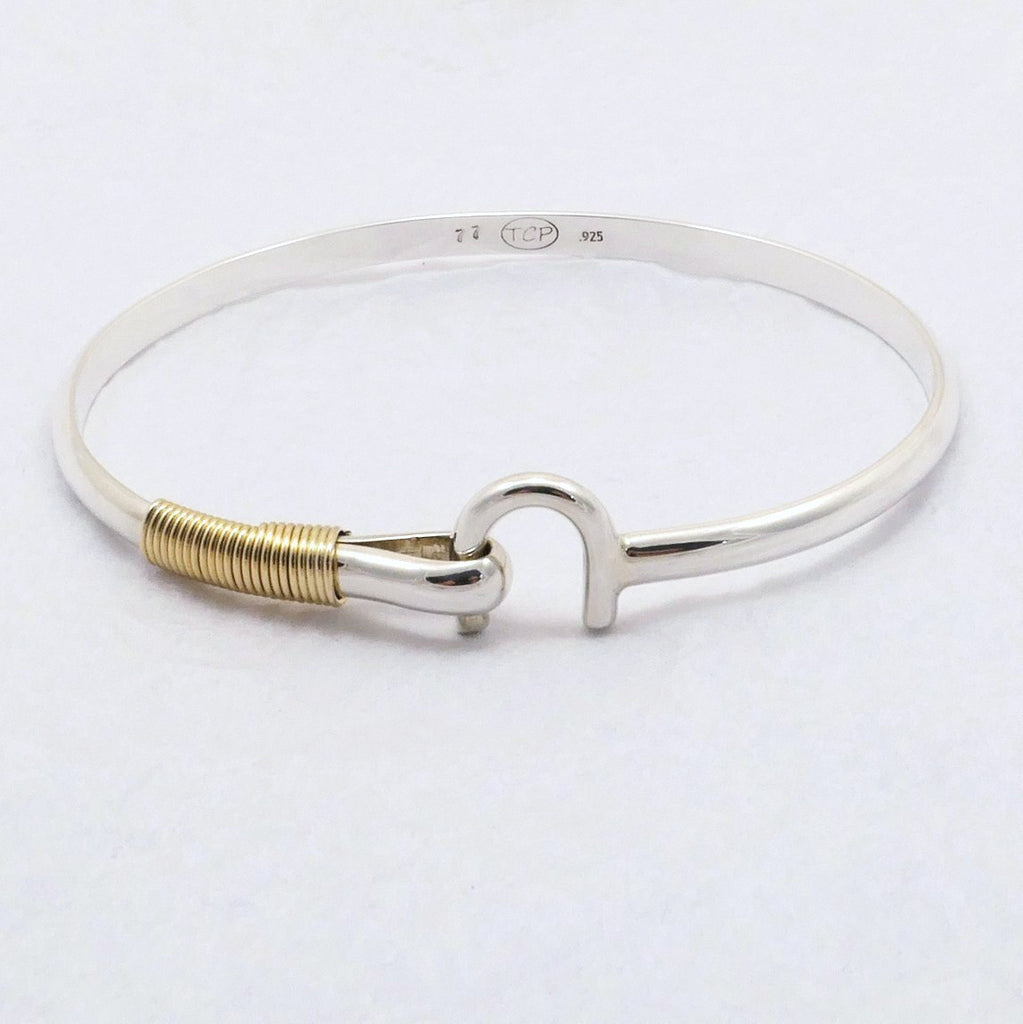 St Croix Hook Bracelet 4 mm, Sterling Silver & 14K Gold Fill Wire
A sterling silver and 14K gold fill wire wrapped 4 mm hook bracelet inspired by the Caribbean design.  
My sister brought a St. Croix hook bracelet back from the Caribbean and I fell in love with the design. It's simple, classy and coordinates with gold or silver, or looks amazing all by itself. Don't be surprised if you find yourself wearing this bracelet every day. I make the bracelet from solid sterling silver 4 mm wide and wrapped with 14K gold fill wire. The gold fill wire is the highest quality available and much more durable than plated wire. With proper care it will keep the beautiful gold surface for years to come. It's a simple rugged design easy to wear and operate. The hook just slides into the eye loop.
SIZE INSTRUCTIONS
Measure your wrist size by using a soft tape measure wrapped snug around your wrist or a narrow strip of paper you can mark and measure. I allow plenty of room based on your SNUG wrist measurement. Please don't add extra length, it will probably result in a bracelet that's too large. If your bracelet doesn't fit just right or you're buying it as a gift for someone else, I accept returns for a different size but getting it just right the first time saves everyone time and trouble.
Material: Sterling Silver, 14K Gold Fill Wire ( 14/20 )
Width: 4 mm band
Approx 2 1/2" X 2" Depending on size
Bracelets will usually be made and sent in 1 business day, longer during the holidays.
Jewelry items are sent protected in a coffee brown gift box.