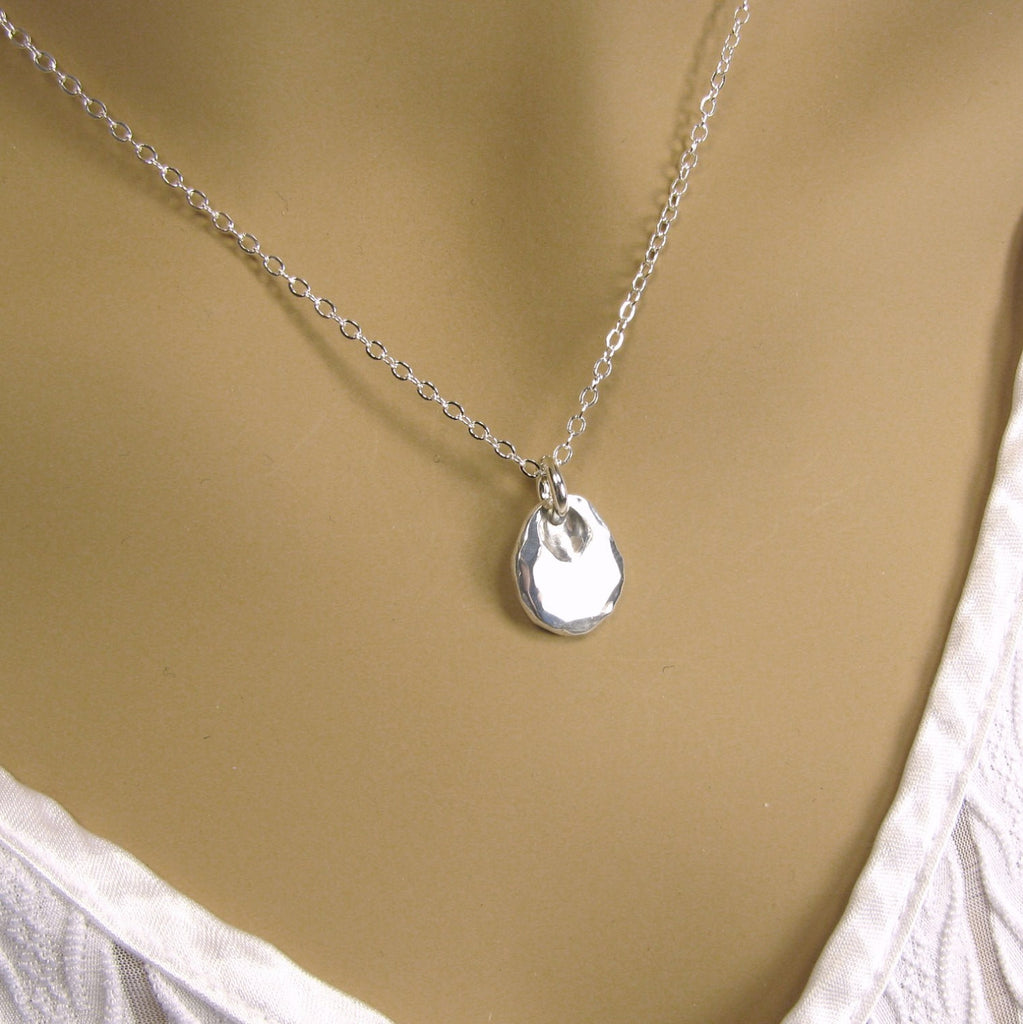 Fine Silver Monogram Teardrop Necklace, Minimalist Necklace, Pure Silver Personalized Necklace, .999FS Reclaimed Silver, Mom Necklace
A hefty little teardrop charm that is hand forged from pure silver. No two will be alike. It starts as pieces of pure silver that I melt into a button shape. I use the silver that is left over from sheets of .999FS ( fine silver ) that I use to make my silver disc items. It's like cookie doe after the cookies have been cut out. Reclaiming this silver is environmentally friendly and makes the most of otherwise unusable silver. The silver is then cleaned, hammered, faceted and polished by hand until the form is complete. The surface may show some hammer marks or surface flaws formed when the silver was cooling though most will be buffed out. The irregular shape is formed by the faceted edges and is just part of the charm. Like a silver crystal rock. It comes with your choice of a 16" or 18" sterling silver chain.
If you have selected the monogram option, please leave your selection in the message box at checkout.
Width: about 12mm
Height: about 16mm
Thickness: 2mm maximum at bottom.
Jewelry items are sent protected in a coffee brown gift box.
If you're sending an item as a gift, let me know and I will include a gift receipt ( no price info ).
Hand stamped items are by nature imperfect. Each character is manually inscribed one at a time. There will not always be perfect spacing or alignment but that is part of the charm and uniqueness of each piece.