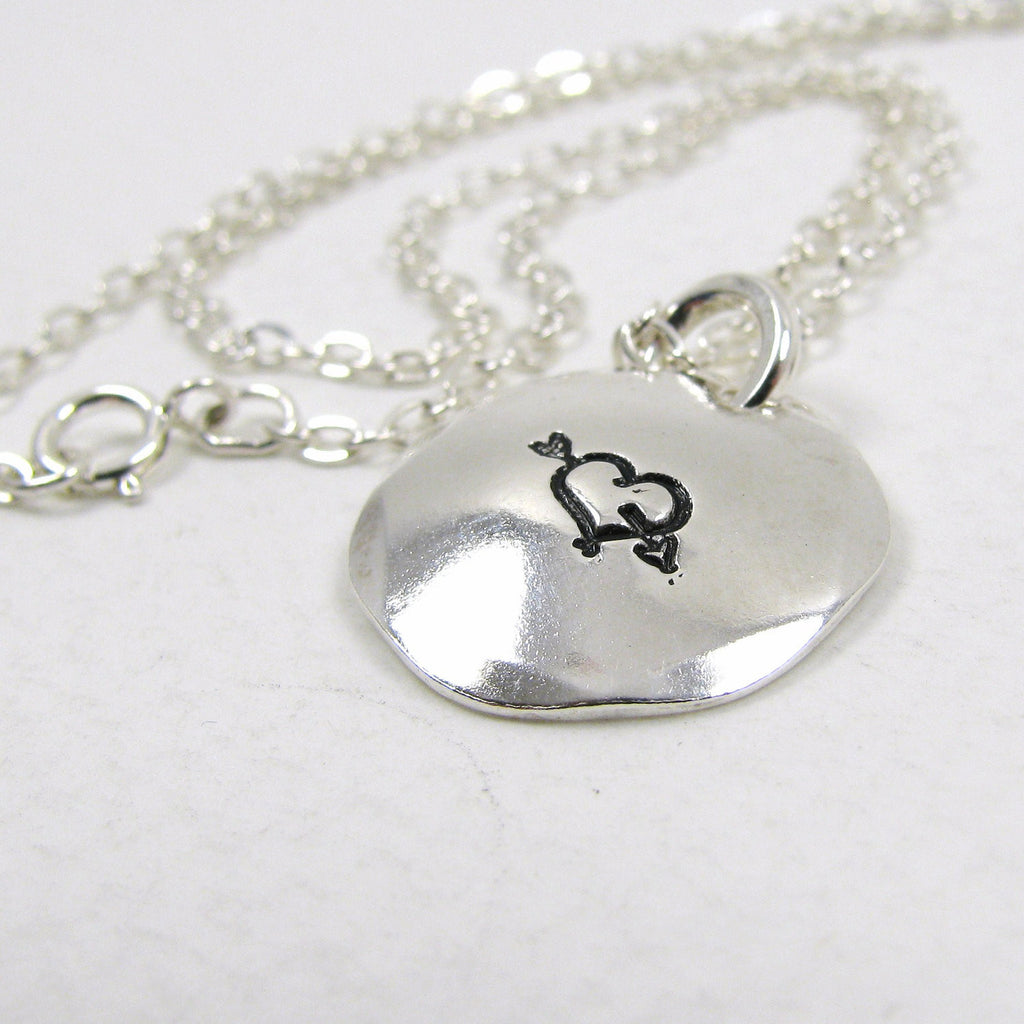 Fine Silver Disc Necklace with Sterling Silver Chain - 5/8" Domed Silver Disc Pendant Necklace.
A pure silver pendant necklace, hand stamped with a Valentine's day heart or a personalized design or letters of your choice. A simple everyday necklace for you or someone you love. It comes on a sterling silver chain 16" or 18". Perfect for bridesmaid gifts to remember a special day.
The silver disc is domed and the edges are faceted by gently hammering flat surfaces on the pure silver. The disc is large enough to fit a few letters, a name along the rim with a design, date or some combination.
Disc: 5/8" - 15.9 mm
Pure Silver ( .999FS ) disc, sterling silver bale and 1.9mm sterling silver flat cable chain.
Please see the last photograph for available designs.
When ordering just leave your design choice in the message box at checkout.
The necklace comes protected in a coffee brown gift box.