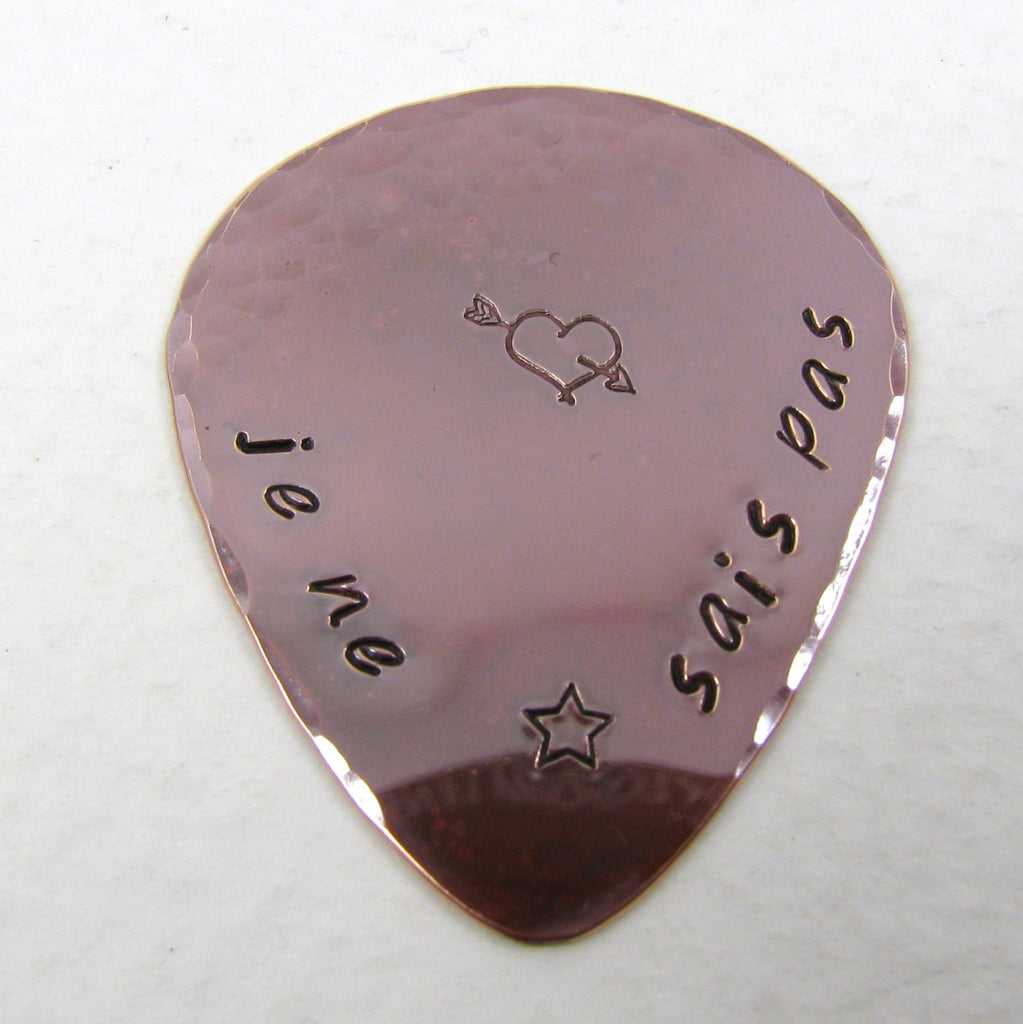 Personalized Copper Guitar Pick, Custom Copper Guitar Pick, Guitar Pick Pendant, Guitar Pick Key Ring, 7th Anniversary, Copper Anniversary.
Custom copper guitar pick personalized with your names, dates or short saying. The pick is completely handmade by me from copper sheet. I trace, cut, smooth, stamp and finish the metal by hand then apply a flame patina to bring out the beautiful copper oxide colors. The pick can be made into a pendant or key ring - see below, and I can also make different sizes or use different materials. I have a collection of fonts and design stamps available. The pick in the first photo uses font #4. See last photo for other fonts and designs.
I'll try to lay out your design as artfully as possible. If you have something in mind please leave instructions at checkout with the text and/or art designs
I discourage double sided stamping. When letters are stamped on the metal, it leaves a smudged circle pattern on the opposite side.
The finish I put on the copper is flame oxidation. I try to get a chestnut, cinnamon chocolate color but slight variations will occur.
The picks measures approx. 1 1/16" wide ( 27 mm ) by 1 5/16" high ( 33 mm )
Pendants or Key Rings
The pick can be made into a pendant or key ring by ordering any of the key ring loops, chains or cords in my selection. Just request a pendant or key ring be made from the guitar pick and keep in mind that a hole is made in the pick so the layout can't have anything stamped in that area and the orientation of the text may not work too well on some designs.
The pick comes in a coffee brown gift box.